Developing Trust and Achieving Results Through Shared Values
Position Change in SERP Up 2,457
"Rankdoo is professional, reliable, and adaptable. I highly recommend them."
Eric Elia - Head of Partnership
The Challenges
MUX began their SEO journey with the goal of reducing their PPC expenditure and lowering their cost of customer acquisition. MUX came to Rankdoo looking for a quality SEO partnership that would get them through their rebrand and new product releases after working with an agency that didn't provide transparent communication. Rankdoo and MUX shared a dedication to empowering their clients. We increased communication to ensure that everyone on the MUX team understood our tried-and-true methodology, SEO best practices, and KPIs reflected progress toward their objectives.
The Rankdoo Approach
Our strategists had to discover a way past Google's limited ability to identify the semantic nuances of highly specialized industry keywords, on top of the agility required to keep up with MUX's ever-changing needs. No challenges were left unaddressed as keyword research took several twists and turns until we honed in on a plan that provided results directly towards MUX's bottom line. Everyone on both sides of the collaboration feels that the extra effort was well worth it. The outcomes speak for themselves.
The Outcome
We increased MUX's online conversions by over four and a half times by concentrating our strategies on sending qualified traffic to conversion optimized pages on their site:
Increase in Page One Keywords by 490%
1.3M impressions and 34K campaign clicks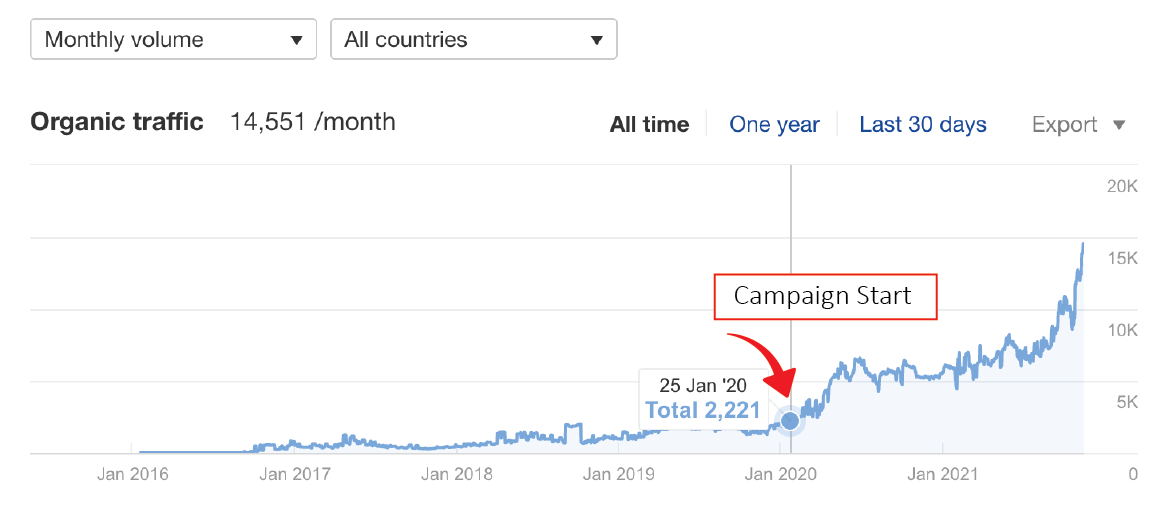 Our strategists discovered the key to unlocking huge keyword growth for MUX by tackling the semantic challenges of extremely specialized industry keywords:

As new keywords were introduced to MUX's portfolio and existing phrases ascended to page one, strategic keyword movement amounted to approximately three and a half thousand positive position changes in Google search results.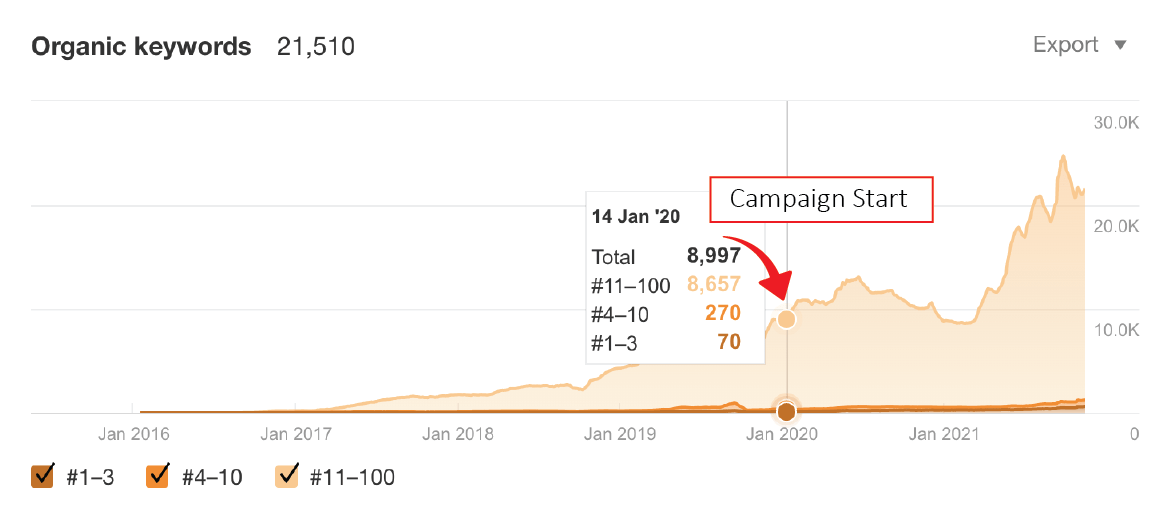 The drastic keyword movement resulted in similarly significant clicks and impressions. We knew MUX's material was meeting searchers' intent when clicks and impressions skyrocketed.
Our Remarks
Rankdoo and MUX are both passionate about empowering their clients. Transparency and education were critical components of MUX's success in this case. Our team increased communication efforts, and our point-of-contact shared them what he learnt with our team, even going so far as to organize SEO strategy sessions for them. We've discovered once again that the more involved our clients are in understanding our methodologies, the more we can achieve together.
Let's Talk About Your Website
We'll show you the exact roadmap for more organic traffic and sales.